Green Labs Program 
"Green Labs" is the primary term used for programs that help laboratories reduce their footprints without compromising research quality or safety. This team-based approach focuses on minimizing the use of energy, water, and materials while improving efficiency.
UC San Diego's Green Labs program was formed in 2013 and its efforts engage laboratory faculty, staff and students in performing assessments, reducing waste and improving recycling, replacing inefficient equipment and transitioning to best practices.
UC San Diego has certified 108 labs.
Meetings
The Green Labs team meets the second Tuesday of each month at 10–11 a.m. via Zoom. Email greenlabs@ucsd.edu for Zoom details. 
ChemCycle: good for your research, your budget and the environment
Environment, Health & Safety operates Chemcycle, UC San Diego's chemical recycling program that allows researchers to obtain free chemicals and donate usable surplus chemicals.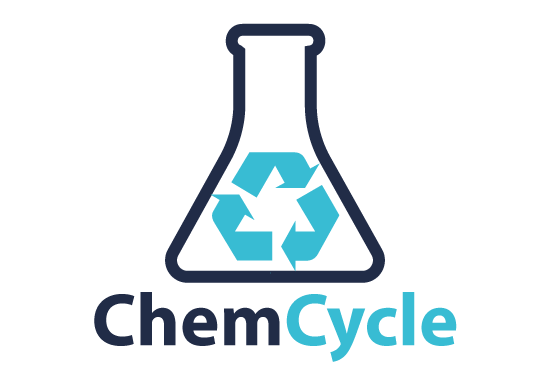 To assist labs in reducing their resource use and improving education and engagement efforts around these themes:
Electricity
Lighting
Cold storage and freezer management
Fume hoods and ventilation
Water
Inventory management
Recycling
Waste reduction
Hazardous waste disposal
Green chemistry
Travel
Field work (leave no trace)
Community (sharing BP's; engaged scholarship)
Purchasing
Leveraging incentive/rebate programs
Utility usage reporting (transparency)
Autoclaves/Glass washing
Education (integrating Green Lab practices into UCSD classrooms)
Do you turn off lights when you leave for the day, print double-sided and have your computer set to "sleep" instead of displaying a screen saver? If so, you're on your way to becoming a certified lab! The assessment survey recognizes the good practices you have in place already and allows us to provide simple suggestions to help your laboratory become a safer, more sustainable workplace.
A lab can add this formal certification to grant applications to leverage its commitment to sustainability. And, certified labs receive several additional certification incentives.
Steps to Getting Green Labs Certified
Schedule a 15-minute appointment with the certification team to meet via Zoom to discuss the Green Labs certification process.
The UC San Diego Green Labs certification team will send you the online survey assessment.
Once 50% of your lab's full-time staff (anyone working 30 hours/week or more) have completed the survey, our team will calculate the results to determine the certification score.
SSchedule a time for the UC San Diego Green Labs certification team to present the assessment results to your lab members via Zoom.
After the certification team presents to your lab, it will make any adjustments to the lab's certification score based on meeting notes. The team will send an email notification that includes:

The lab's final certification score
A copy of the PowerPoint assessment presentation
PDF certificate
Photo of lab members taken during the presentation (if applicable)
The certified Green Labs logo to add to your email signature and/or lab website
Questions? Email greenlabs@ucsd.edu.
Laboratory Recycling Signs
Sustainable Practices
Lab Products and Equipment
Other Resources
Thermo Fisher Life Technologies
Thermo Fisher Life Technologies will offer certified labs 28% off a one-time quote/purchase of their over 1,200 greener products. Capital equipment and custom products are excluded from the offer.  However, quantities ordered with the one-time quote are unlimited! The quote will be good for 30 days upon date of issue.
New England Biolabs
Certified labs are eligible to receive 30% off a one-time quote/purchase of NEB products up to $1,000. For each Monarch® Nucleic Acid Kit purchased with this one-time quote, NEB will provide a Monarch® Microfuge Tube EcoRack at no charge.
Fisher Scientific
Any first time, newly certified UC San Diego Green Labs will receive free coffee gift cards for each lab member!
MilliporeSigma
Newly certified or recertified Green Labs will receive a 30% discount off of select Sigma-Aldrich products aligned with either the 12 Principles of Green Chemistry or reengineered in a more sustainable fashion. A promo code will be mailed to the lab upon successful certification and can be used on these products until the end of the year. Visit UC Greener Chemistry to see what products are available with promotional pricing.
In celebration of the launch of our eco-conscious Stericup® E and Steritop® E Filtration products, we are donating a portion of each purchase to sustainable lab research. Through the end of the year, for every case (12 units) of Stericup® E or Steritop® E filters purchased, we are donating $10 USD towards green lab education, innovation and advocacy. Our primary partner for this promotion is My Green Lab, who are elated to be working with us on mutually-inspiring initiative. If you have questions, contact Kelly Yamagata, (619) 709-5002.
VWR
When you certify as a green lab, you will get exclusive access to discounts below institution pricing on many of VWR's environmentally preferred products. You'll have 30 days to shop VWR's most environmentally friendly products at heavily discounted prices. VWR will also send you a fun VWR gift pack with some reusable gear to use inside and out of the lab like water bottles, shopping bags and more! Go green!
Note: These offers are subject to change without notice and are valid for chemical/wet labs only.
---
ULT Freezer Rebate
Our program is currently on hiatus since the SDG&E rebate program ended. We hope to restart in FY 2023 at a lower rate of $1,000 since we no longer receive teh SDG&E rebates. ULT -80 freezers between 22–30 cubic feet on the ENERGY STAR website would qualify. Please be sure to check back in July for new program details.
Keeping fume hoods closed when they are not in use ensures lab safety and can significantly reduce energy consumption. Utilities & Sustainability is piloting a "Shut the Sash" initiative at the Skaggs School of Pharmacy during Spring Quarter 2022. Participating labs will receive Shut the Sash stickers and alarms that remind lab users to keep fume hoods closed when they aren't being used.
This pilot is an Environmental Systems student project funded by The Green Initiative Fund. If you are interested in participating in a future "Shut the Sash" pilot, email greenlabs@ucsd.edu!
Why target fume hoods?
Modern fume hoods can use more energy than four residential homes every day when left open. Simply shutting fume hood sashes can save the equivalent of one household 's energy daily and help prevent hazardous gases from flowing back into the lab. This energy savings results from a reduction in hood airflow when sashes are lowered and equates to two metric tons of CO2 equivalent conserved annually. The purpose of this pilot is to determine the efficacy of alarms and stickers, better understand how lab users interact with hoods and learn how users perceive these interventions as a part of our efforts to achieve UC's commitment to net zero greenhouse gas emissions in buildings by 2025.
How do alarms work?
Developed and piloted at MIT, alarms remind lab users to keep fume hoods closed when they aren't actively being used. Based on a recent publication in Nature Reports, alarms were found to save an average of $1,159 in energy per hood, per year. An alarm is plugged into one outlet on the outside of a hood and is programmed to begin beeping softly when the hood is left open and unattended for three minutes. Alarms will continue to beep until either motion is detected in front of the hood or the hood's sash is closed. Alarms don't interact with internal hood systems and may be unplugged temporarily as needed to use outlets.
Research Study Elements
"Shut the Sash" stickers and alarms will be placed on fume hoods in participating labs for the duration of the pilot (roughly six weeks). In order to learn more about how lab users use hoods and are affected by alarms, pilot participants will be asked to partake in brief interviews before installation and after stickers and alarms are removed. Participants will receive a $25 Amazon gift card as an incentive when the pilot concludes.
Relevant Literature
If you are interested in learning more, check out the paper on which this pilot is based, "Motion and Sash Height (MASH) alarms for efficient fume hood use." Further "Shut the Sash" commentary is available in in this Harvard University case study.
Support
For support, feedback or questions, contact contact Kelly White and William Landry.
More Information
For more information, contact greenlabs@ucsd.edu.