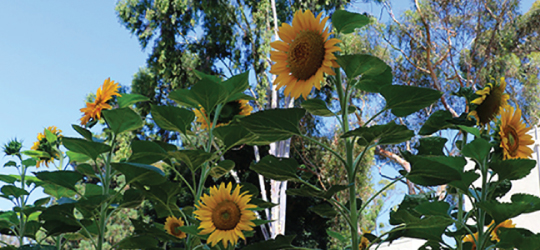 Community Gardens
UC San Diego has several campus gardens and one San Diego community garden that promote education and the growth of sustainable food and local produce.
Grow at UCSD
Beginning Friday, October11, Fall Quarter 2019 meetings will occur biweekly from 10–11 a.m. in the Price Center Snake Path Room.
Mission
By creating and maintaining a communal garden in Eleanor Roosevelt College, we strive to share gardening and life-long sustainable practices, involve people in the slow food process and create a greener ERC community. Watch the video.
Location
Eleanor Roosevelt College Victory Plot near Africa Hall and The Farm near Europe Halls (map)
Meetings and Gardening Sessions
Meeting times and gardening sessions change each academic quarter.  Visit us online or contact us for current schedule.
Facebook
Ellie's Garden
Contact
elliesgardenERC@gmail.com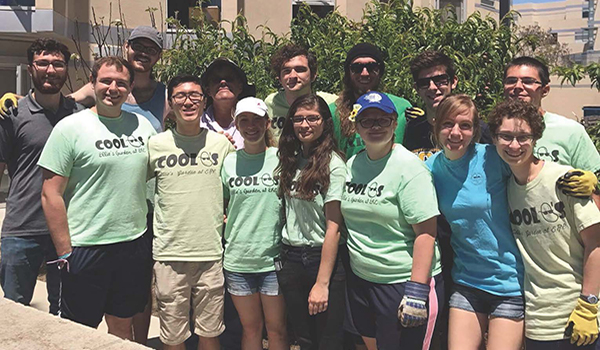 Mission
As guided by the philosophy of Thurgood Marshall College, to develop the scholar and the citizen, the Community Garden will serve as an opportunity to learn about social responsibility through sustainable living, an outdoor study area and a means to develop a close-knit Marshall community.
Location
Next to Fireside Lounge (map)
Meetings
Meeting times change each academic quarter.  Visit us online or contact us for current schedule.
Facebook
Marshall Community Garden
Contact
marshallcommunitygarden70@gmail.com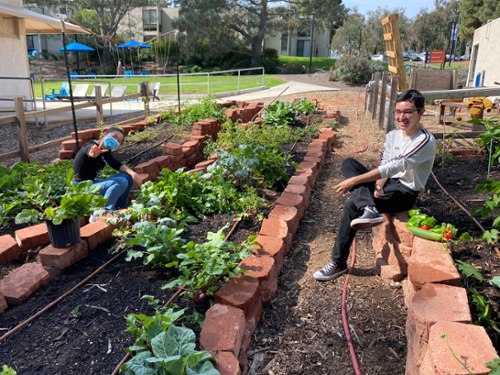 Location
South of Mesa Housing 9142 South
Contact
mesa.gardens@gmail.com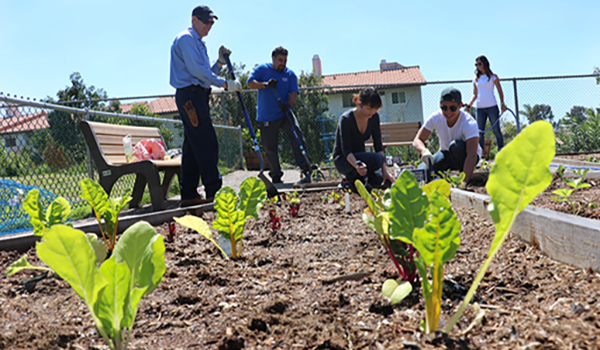 Mission
Muir's Half Moon Meadow is a community garden that provides a space and the opportunity for students to learn gardening skills, enjoy some plants and grow their own food while also encouraging sustainable life-long practices.
Location
Muir College next to Middle of Muir and the Tamarack Apartments (map)
Meetings
Our meeting time changes every quarter. Contact us for updated schedules.
Instagram
Follow us for regular updates @plants.gardening.
Contact
muirshalfmoonmeadow@gmail.com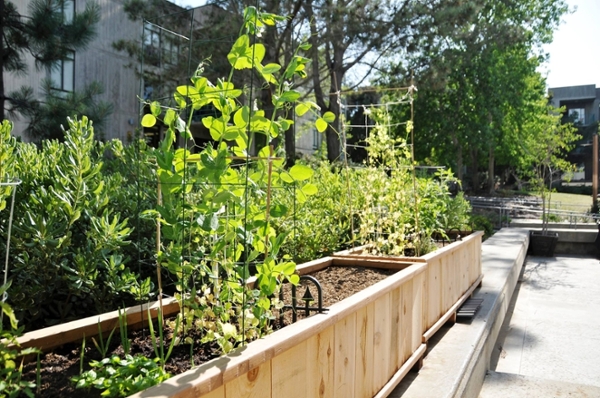 Location
UCSD Recreation Center Challenge Course site
Social Media
Facebook 
Contact
Zachary Osborn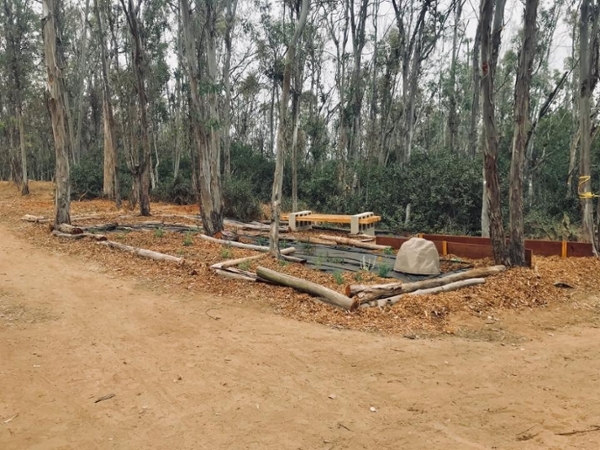 Mission
To transform a large privately owned vacant lot in Southeast San Diego into a community garden.
Location
4540 Ocean View Blvd., San Diego (map)
Volunteer Hours
Saturdays, 9–11 a.m.
Facebook
Ocean View Growing Grounds
Contact
ovgrowinggrounds@gmail.com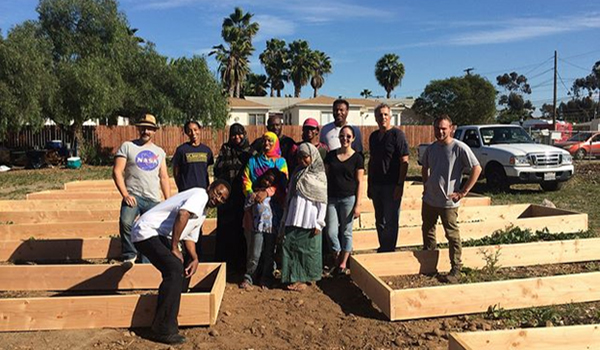 Mission
We are a student space and resource for students, staff, faculty and alumni to come together to learn about agriculture, organic gardening and sustainability. We support all student projects and provide land for growing your own food. Watch the video.
Location
Quarter acre south of the Che Cafe and East of the Wagner Dance Studios (map)
Garden Volunteer Hours
Sundays, 10 a.m. to noon
Facebook
Roger's Community Garden at UCSD
Contact
rogerscommunitygarden@gmail.com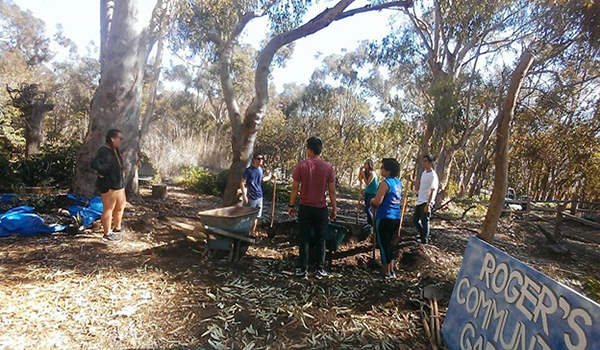 Location
Fourth floor balcony on the south and east sides of Science and Engineering Research Facility
Contact
Angela Berti
News
Galaxy Gardener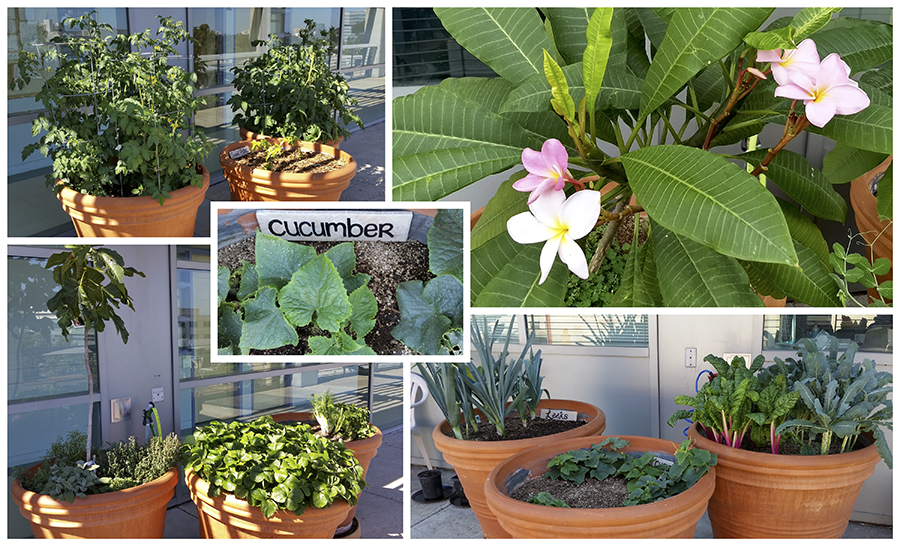 Mission
At the Student Center Garden, everything grown is edible. University Centers mission with this project is to support food insecure students on campus by donating fresh, healthy vegetables to the Triton Food Pantry every week. The garden is tended to Friday mornings and harvested produce is sent to the Triton Food Pantry.  The garden is comprised of four large, raised beds containing:
Lettuce
Tatsoi
Cilantro
Cauliflower
Arugula
Toi Choi
Spinach
Location
Patio below the LGBT Resource Center
Facebook
https://www.facebook.com/UniversityCenters/
Contact
ucensustain@ucsd.edu
Mission
To grow healthy food onsite in order to combat food insecurity and build community in UCSD transfer student housing.
Location
The Village West, next to the BBQ area
Volunteer Hours
Mon/Wed/Fri, 4 p.m.
Facebook
Torrey Pines Edible Garden
Instagram
@tpegucsd
Contact
Nia Page
Cristian Tharin
Mission
We aim to build a community where students work to create, maintain and explore sustainable food systems through sustainable agriculture.
Location 
Between the Student Activity Center and Goldberg Hall
Meetings
Every Friday in EBU3B 1125 from 11 a.m. to noon
Workdays/Volunteer Hours
Tuesdays from 9am - 11am and Fridays from 2pm - 4pm
Facebook 
EarlsGarden2018.ucsd
Email 
warrengrow18@gmail.com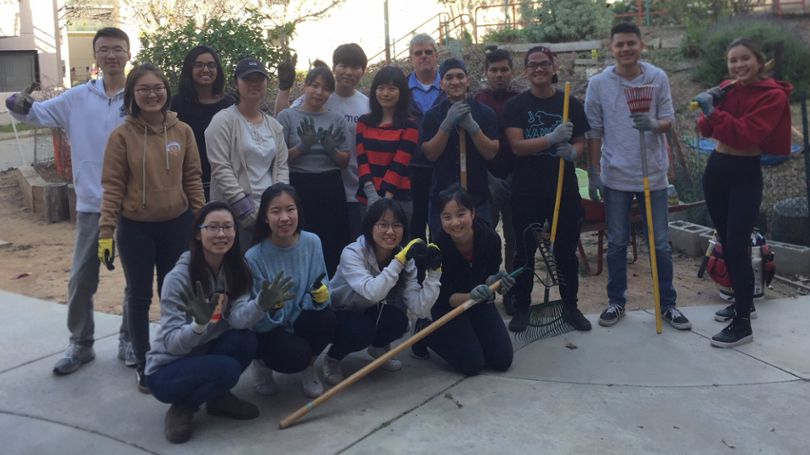 Many counties and municipalities are becoming aware of the importance of healthy and abundant tree canopies. In addition to serving as the most important component in the fight against climate change, trees provide oxygen, food, shade, wildlife habitat and incalculable aesthetic value.
UC San Diego has committed to surveying and maintaing all campus trees and part of that goal includes planting 1,000 trees on campus over the next three years. UC San Diego Sustainability launched the Thousand Tree Initiative on October 18, 2019 by planting two California Redwoods, Sequoia sempervivens, on the green at Eleanor Roosevelt College. Redwoods are the tallest trees on Earth, standing up to 376 feet high and can live up to 2,000 years. They are California's state tree and provide an excellent, sustainable lumber source.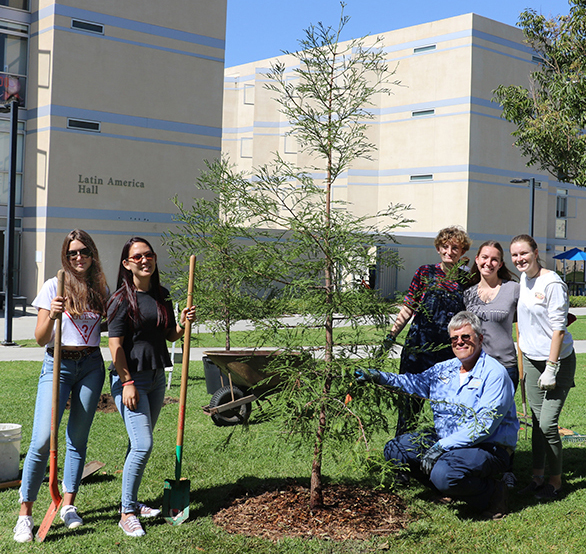 Resources