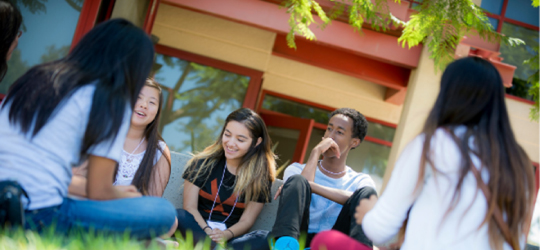 Engagement
Sustainability is rooted in everything that we do at UC San Diego. As one of the world's top public research universities, UC San Diego is addressing the challenges that accompany our unprecedented growth. As we expand our academic, research, public service and ancillary programs, we continue to make sustainability a top priority. We aim to achieve the best possible balance between aesthetics, sustainability and functionality to guide stewardship over the development of UC San Diego's spectacular location while appropriately integrating with the surrounding La Jolla community.
Each Triton plays an important role in helping to meet our campus sustainability goals. You can do your part by implementing sustainable habits, joining a sustainability group and connecting with UC San Diego Sustainability on social media!
Highlights
In fall 2021, UC San Diego ranked:
In November 2021:

UC San Diego was recognized in
The

AASHE Sustainable Campus Index

recognized UC San Diego in:

Top Performer in Sustainability Research, Investment and Finance, and Data Accuracy and Quality
High-Impact Institutional Program: EV Affordability and Charging Accessibility

The UC San Diego Changemaker Institute announced the 2021-2023 Changemaker Faculty Fellows who will cultivate a robust learning community and campus network of changemakers by addressing real-world challenges through their teaching

In October 2021, the University of California Office of the President invited comments on the proposed updates to the existing Presidential Policy on Sustainable Practices.
UC San Diego's Dr. Chandler Puritty Contributes to Green 2.0 Report Card Green 2.0 released its report card reflecting demographic data collected from 67 NGOs and several foundations in the environmental sector. The report details racial and ethnic disparities across the sector. Read the report
In February 2022, the Green Classroom Program certified the first UC San Diego Preuss School teacher, Ms. Tan.
UC San Diego published its first-annual sustainability report during Earth Month, providing an update on the progress the campus made in 2020-21 towards sustainability goals across ten key areas.
UC San Diego and Thermo Fisher Scientific agreed to form a transformational 10-year strategic partnership that leverages the leading expertise of each organization. The unprecedented public-partnership will focus on achieving four key objectives, including the launch of a "Technology Sandbox," establishment of a collaborative research framework, creation of a pipeline of underrepresented, next-generation talent that become tomorrow's leaders in science, technology, engineering and math (STEM) and development of a sustainable supply chain.
In Spring Quarter 2022, the Green Labs Program launched three new student projects focusing on water conservation, recycling of lab items and shutting the fume hood sash.
The Inter-Sustainability Council and Sustainability Ambassadors hosted the Seventh Annual Green Talks on April 28. Watch the video.
In recognition of Earth Day and Arbor Day—a national holiday that encourages to plant and care for trees—UC San Diego volunteers planted 13 trees on Friday, April 29 in Scholars Grove (behind Ché Café). Facilities Management began the eventwith an educational program and ceremonial tree planting.
Take Action
Get Involved
Stay Connected